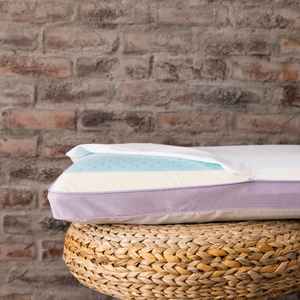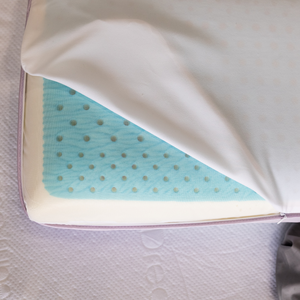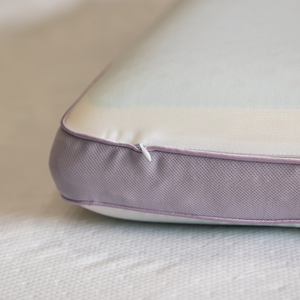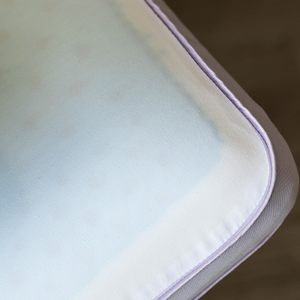 A perfect balance of plush and cushion is found within the 6" vertically ventilated memory foam insert.
Cushioned firm support with maximum performance.
One removable 6" vertically ventilated memory foam insert with StaKool™ cooling technology.
Vertically ventilated memory foam creates cooling airflow.
Cover is removable and washable for a flawless sleeping environment.
Choose between our DreamChill™, DreamCool™ and DreamComfort™ pillow covers.
1. DreamChill™: Keep your pillow chilled all night long. (Seriously... it's chilly)
2. DreamCool™: Eucalyptus blended pillow cover provides temperature regulation for cooling comfort.
3. DreamComfort™: Ultra-soft removable 100% brushed microFiber cover for easy washing.
Delivery Time - Estimated between 3-5 Business Days